Falafel - Israel's signature food
Falafel is a popular Middle Eastern "fast food" made of a mixture of chickpeas (or fava beans), fresh herbs, and spices that are formed into a small patties or balls. It's thought that falafel originated in Egypt as Coptic Christians looked for a hearty replacement for meat during long seasons of fasting or lent. It has also become a popular vegan food in Egypt and throughout the Middle East.
Falafel continues to be the people's daily grub in the Middle East, and especially in Israel. You can find it from street vendors in almost every neighborhood. It's often served in sandwich form with a generous drizzle of tahini and loads of Mediterranean salad, along with slices of roasted or fried eggplant.
Every Israeli has an opinion about falafel, the ultimate Israeli food, which is most often served stuffed into pita bread.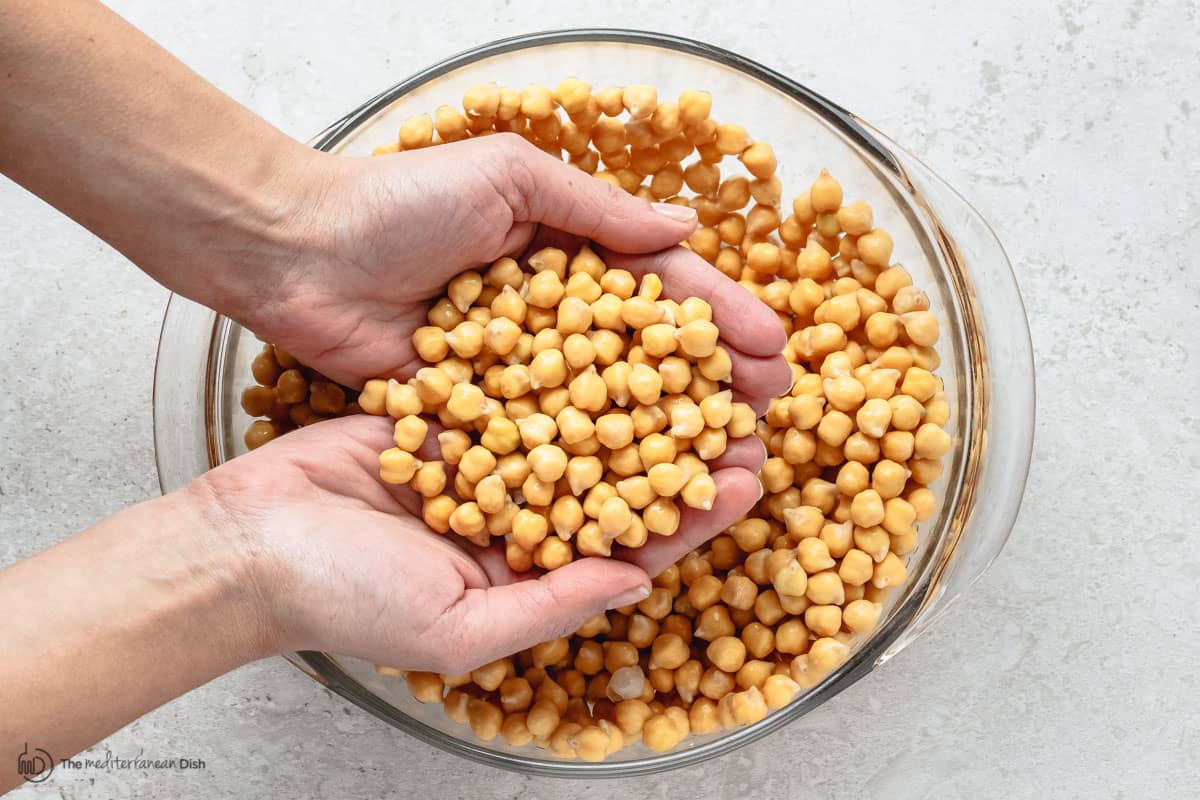 Ingredients
2 Tbs finely chopped fresh cilantro
Chopped tomato for garnish
Soybean or vegetable oil for frying
2 Tbs finely chopped fresh parsley
4-6 Tbs flour
1 teaspoon baking powder
1/2 cup roughly chopped onion
1 teaspoon cumin
1 cup dried chickpeas
Diced onion for garnish
1 teaspoon salt
Diced green bell pepper for garnish
1 teaspoon dried hot red pepper
Tahini sauce
4 cloves garlic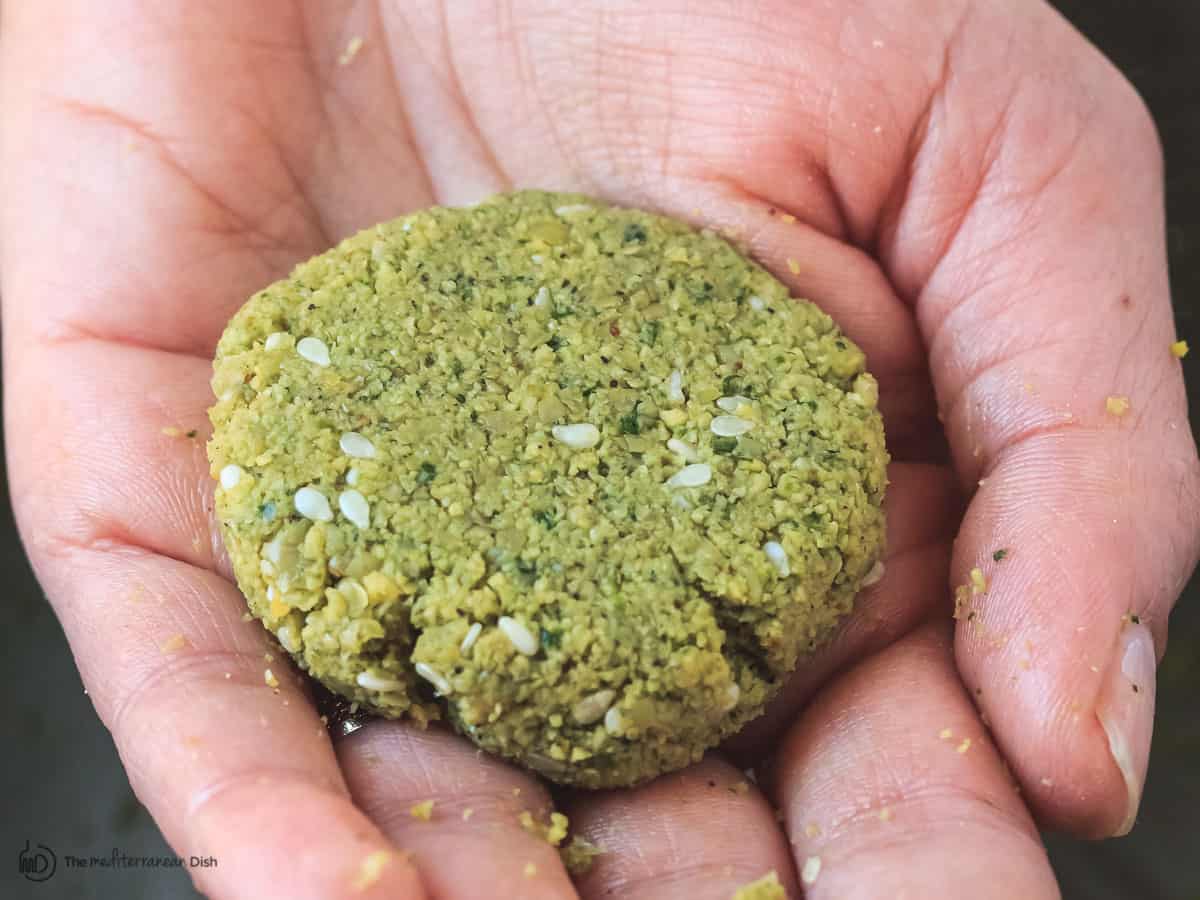 Directions
Put the chickpeas in a large bowl and add enough cold water to cover them by at least 2 inches. Let soak overnight, then drain. Or use canned chickpeas, drained.
Place the drained, uncooked chickpeas and the onions in the bowl of a food processor fitted with a steel blade. Add the parsley, cilantro, salt, hot pepper, garlic, and cumin. Process until blended but not pureed.
Sprinkle in the baking powder and 4 tablespoons of the flour, and pulse. You want to add enough bulgur or flour so that the dough forms a small ball and no longer sticks to your hands. Turn into a bowl and refrigerate, covered, for several hours.
Form the chickpea mixture into balls about the size of walnuts, or use a falafel scoop, available in Middle Eastern markets.
Heat 3 inches of oil to 375 degrees in a deep pot or wok and fry 1 ball to test. If it falls apart, add a little flour. Then fry about 6 balls at once for a few minutes on each side, or until golden brown. Drain on paper towels. Stuff half a pita with falafel balls, chopped tomatoes, onion, green pepper and pickled turnips. Drizzle with tahini thinned with water.